Chimney Feeder 10 Frame
Model:

AW1007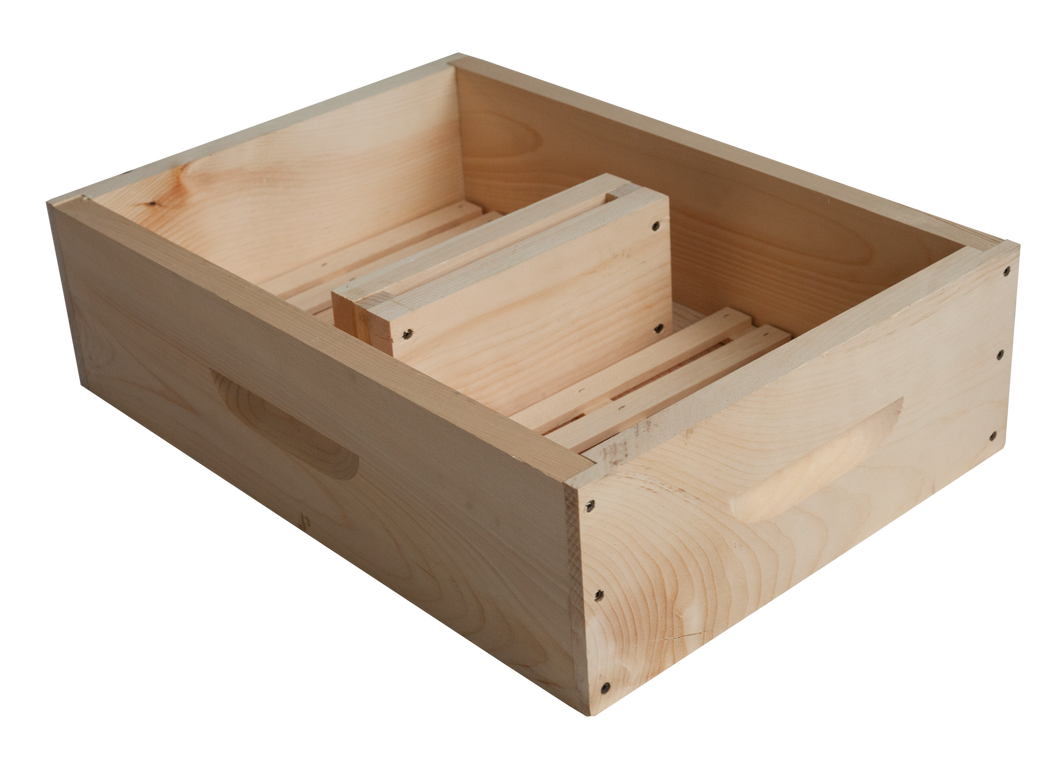 Wooden top feeder is the same size as a medium hive body, can hold a large amount of sugar syrup to feed bees in the beginning of the season to get them started for spring. It is necessary for fall as well, to keep your bees fed when nectar becomes scarce.
The feeder is positioned on top of the brood box under the telescopic lid and inner cover. The bees crawl up from the center open area to access the syrup.
This feeding hive box has two wooden floaters on each side of the center piece, allowing bees to stand on them while eating in order to avoid drowning which is a risk in liquid feeding.
Can hold up to 3.75L (1 gallon) of liquid sugar syrup